Build your door… Instagram secrets to attract ideal clients
What if you could do something that you enjoy that easily generates ideal clients leads?

"If opportunity doesn't knock, build a door." – Milton Berle
Many designers are confused about how to build a steady stream of ideal clients for their business, and if they had that, it would solve many problems.
Is building a steady stream of ideal clients something you want to achieve for your business?
How do you build that steady stream? Today building a successful business requires mastering multiple methods of marketing. Waiting for the phone to ring is a recipe for no sales, high stress and irregular cash flow.
Bria Hammel is one of our Boardroom ($1M+) members who has built an amazing business in less than 5 years and one of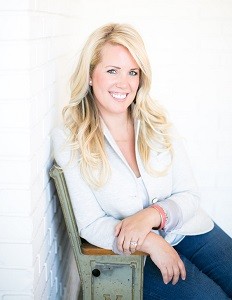 her secrets is building her brand with Instagram. During our Genius Exchange, she will share her tips and secrets that have helped her build a large following and lots of ideal client leads… you can do the same thing for your business.
Plus, Janak Mehta, our secret weapon for building leads to your business through Instagram and Facebook ads will share tips and strategies for finding your ideal clients online.
Where can you find out Bria's and Janak's best strategies so you can use them in your business? The Genius Exchange which is August 3 – 5, 2017 at The Ritz-Carlton, Denver.
Just one idea could more than pay for your trip to Denver, and in addition to that, you'll have the opportunity to exchange ideas with your peers and make new friends with other interior design firm owners with revenue over $250K (design fees + product sales).
Here's what one of our past attendees, Julia Kirkendall, had to say about the Genius Exchange and why you want to be here…
"I have a firm in Tulsa, Oklahoma and I've been with Gail Doby for now 18 months. And in that 18 months time, we had totally torn apart my business which has been 22 years old and restructured it from the ground. So coming to a Genius Exchange like this has been good because it's digging down to a deeper level where you can really start getting the factual information that you need to be able to create the strategies and policies that you might need to grow with.
So I love coming to these type of exchanges so that I can network with other designers and get to get good ideas on how to run your business a little bit differently. It's always uplifting and informative and I encourage everybody to at least attend one and try to makes some great connects at those times and follow through with those connections you've made."
We have a special rule… leave the egos at the door and come prepared to learn, share and build life-long friendships!