If you're an interior designer or creative entrepreneur, you'll discover how to achieve your business dream more easily if you apply the straightforward recommendations from this book.
You'll find easy exercises to help you decide on your bigger vision, the strategy to get there, and use the practical suggestions to help you earn more money with less stress
When you grow your skills daily, anticipate and prevent common mistakes, and get advice from someone who has walked the path before you, you'll arrive at your desired destination faster and more easily.
Meet Gail Doby

Gail is a creative entrepreneur who has experienced both frustration and joy with her design business. After earning a finance degree and working for a Fortune 500 company, she decided to get a design degree because her friends kept asking for her help. She then opened her own interior design firm and experienced many of the challenges she wrote about in this book so that you wouldn't have to learn the hard way.
Ultimately she began her consulting career with her friend and company co-founder, Erin Weir.
Gail Doby Coaching & Consulting has helped thousands of design companies achieve success well beyond their expectations while doing the creative work they love. Some have doubled, tripled and even 10Xd their businesses.
Listen to Gail and Nick May chat about the book on The Chaise Lounge Podcast.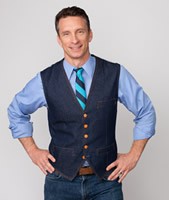 "Gail's uncompromising and compassionate book breaks through the chaos many creative entrepreneurs experience in their business life which tends to overflow into their personal life. She provides warm and practical advice to build a business that supports their passion."  Mike Michalowicz
"Gail's mission is to help you develop and believe in the vision for yourself, and your firm, and to build the fundamentals for a strong design business.   I encourage everyone who wants to have a bigger, better future to consider this book.  Choose to take to heart and put to action the messages in this book and set yourself on the path to success." Tom Conley, President and CEO of High Point Market Authority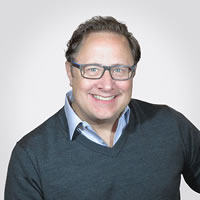 "Gail Doby's new book is excellent for all creative entrepreneurs.  It is well-written, entertaining and packed with actionable advice.  Her deep knowledge of the design industry and her own experience as an entrepreneur is apparent in the intuitive and practical advice she gives.  Her warmth and compassion clearly shows through in her stories and anecdotes.  I highly recommend this book to all interior designers."  Garrison Hullinger, Garrison Hullinger Interior Design
"I talk to hundreds of designers and business owner's each year that want to earn more.  If you are looking for valuable business strategies in a simple format that any entrepreneur can understand, then look no further.  Gail's new book provides unconventional wisdom in her approach to building a solid, profitable and sustainable business.  I would urge anyone who owns a business to give this great book a read and implement the concepts. They really work."  Nick May - The Chaise Lounge Podcast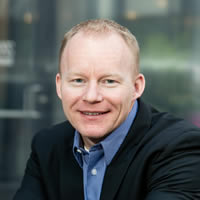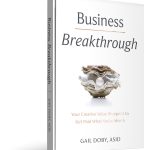 Get your 2 FREE CHAPTERS of Gail's book.