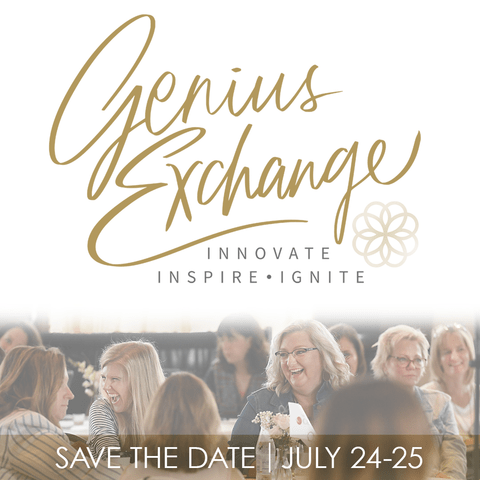 2020 Virtual Genius Exchange
Designers – it's time to step up your game and sharpen your skills! Join Gail Doby and Erin Weir for their Virtual Genius Exchange on July 24 – 25 from the comfort of your studio, home or back yard. Tune in to hear celebrity designer, Jamie Drake talking about Building Your Brand and listen to an interview with author of The Innovator's Spirit with Chuck Swoboda, retired CEO of Cree Lighting, a global innovator in LED lighting. And, you'll get to mastermind with 18 experts and design mentors during this two-day powerhouse event. Change your business… change your life.
We encourage you to invite your team. There are break-out sessions for leaders and team members. Leaders find when they bring their team members, they're ready to hit the ground running when they return to work.
This year's Genius Exchange will take place entirely online.