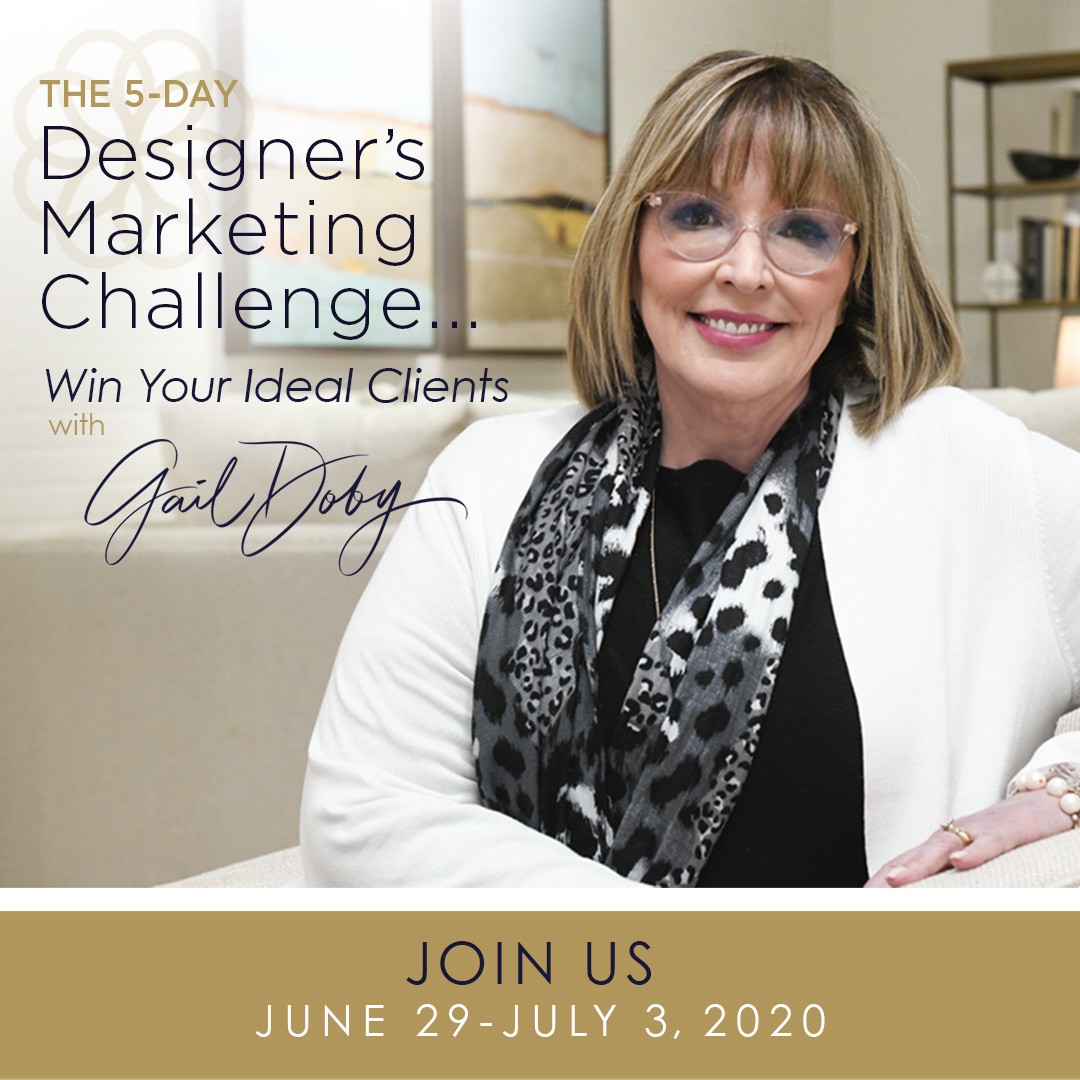 5-Day Designer's Marketing Challenge
In our innovative and exciting Designer's Marketing Challenge, you will spend just 5 days to jumpstart your marketing and attract ideal clients and projects following a step-by-step plan. Gail's shortcuts, tools, and coaching will inspire you to take fast action and get immediate results.
Access to the simple and straightforward marketing strategy and training that's part of our highest level programs is available for just $97. And, in this 5-day challenge, you'll get a detailed plan for transforming results for a fraction of our signature VIP program. You'll also hear inspirational ideas and tips from three of our top designers who have successfully completed our VIP program. Plus we'll clue you in about amazing bonus sessions with surprise experts to round out this business-transforming offer.