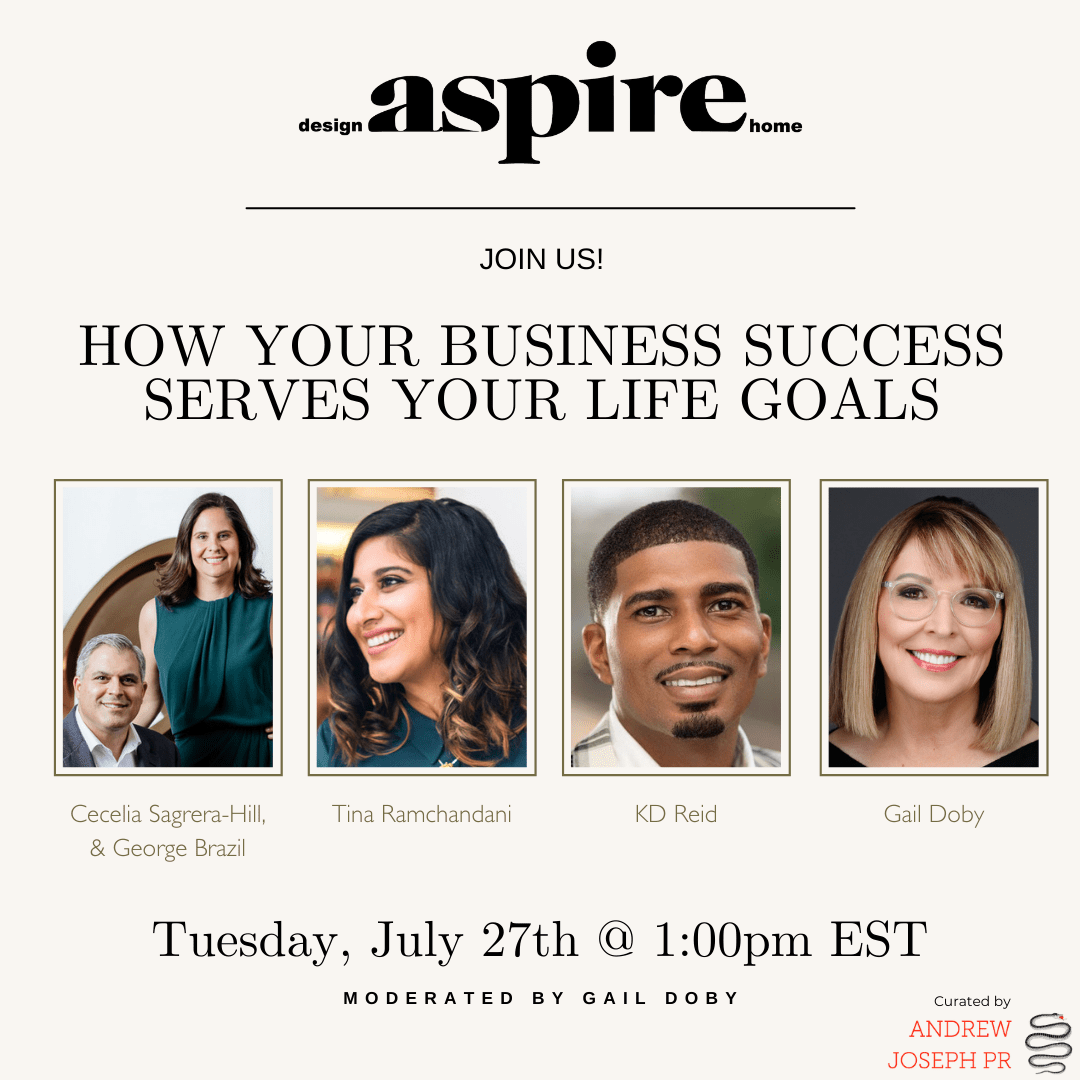 Aspire Panel: How Your Business Success Serves Your Life Goals
How Your Business Success Serves Your Life Goals — Working isn't just about moving from one day to the next, or even planning for next year. It's about creating the slipstream to your personal dreams and goals. Expert business coach, Gail Doby, reveals five keys to understanding how to transform doing business into living the life you want. Learn: Why your real problem is often not what you think; That a successful business is your real art; How financially successful designers charge for services; How to plan for profit; and easy marketing strategies.
Join us Tuesday, July 27th at 1:00pm EST/10:00am PST for an aspire design and home live webinar. We are joined by KD Reid of KD Reid Interiors, Tina Ramchandani of Tina Ramchandani Creative, George Brazil & Cecelia Sagrera of Sagrera Brazil Design, and moderated by Gail Doby of Gail Doby Coaching & Consulting. This group of successful entrepreneurs will discuss how your business' success serves alongside your life goals. They will dive into each other's businesses and teach us how to properly understand how to design a business to be an engine that propels our personal life goals.
This is a look into what drives your personal passions and both the mindset and financial structure for your business to radically achieve those goals.