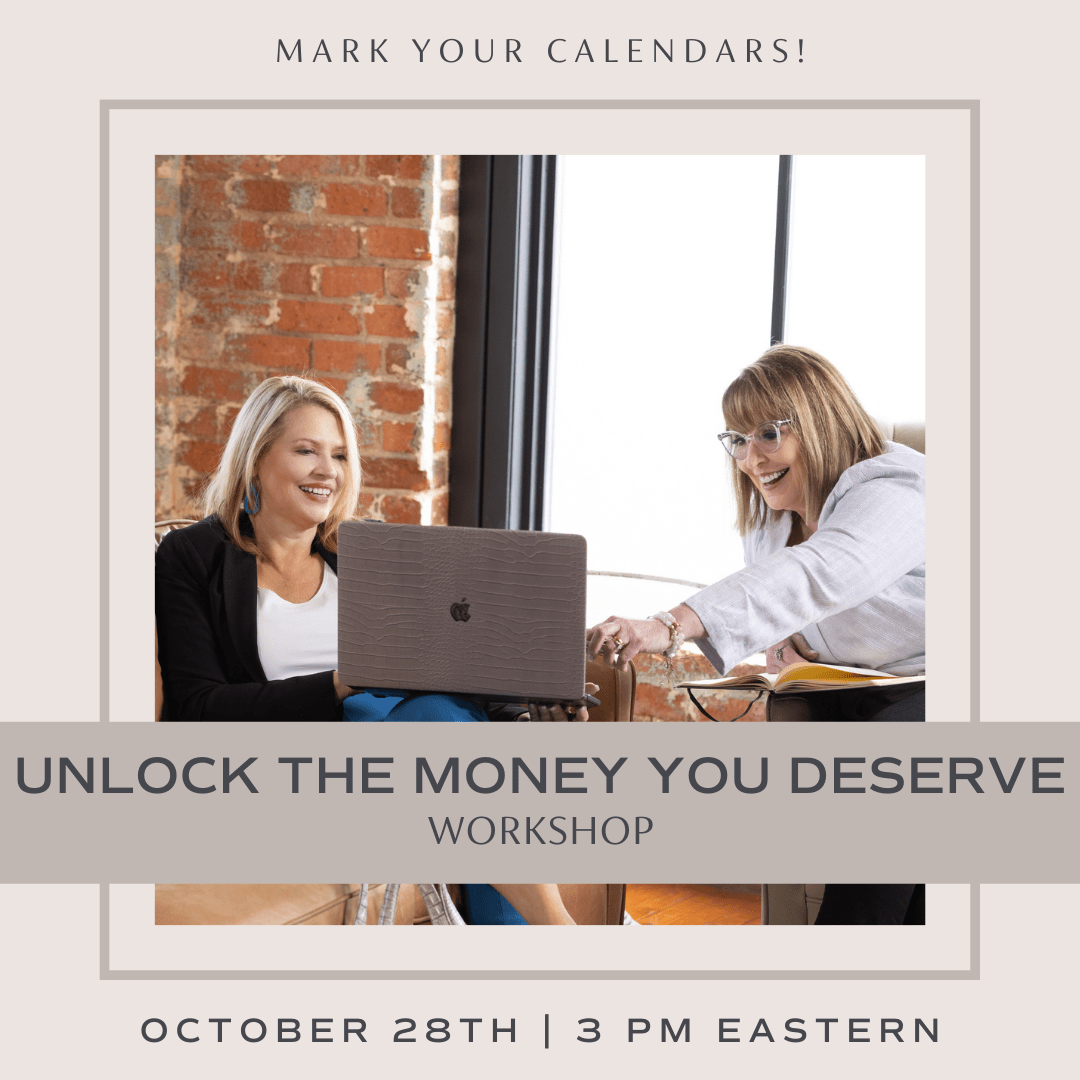 Unlock the Money You Deserve Workshop
We truly believe great creative entrepreneurs like you deserve to be recognized design leaders, both individually and in their business.
Unlock the Money You Deserve Workshop on October 28 at 3 PM ET is about how the framework that you could apply to your business and what you can do to take your business to an entirely different level.
This framework is about how you become a recognized design leader with three critical outcomes:
Financial confidence
Belief breakthrough, and
Meaningful relationships
We focus on the levers within each of these outcomes that you need to address to make that happen.