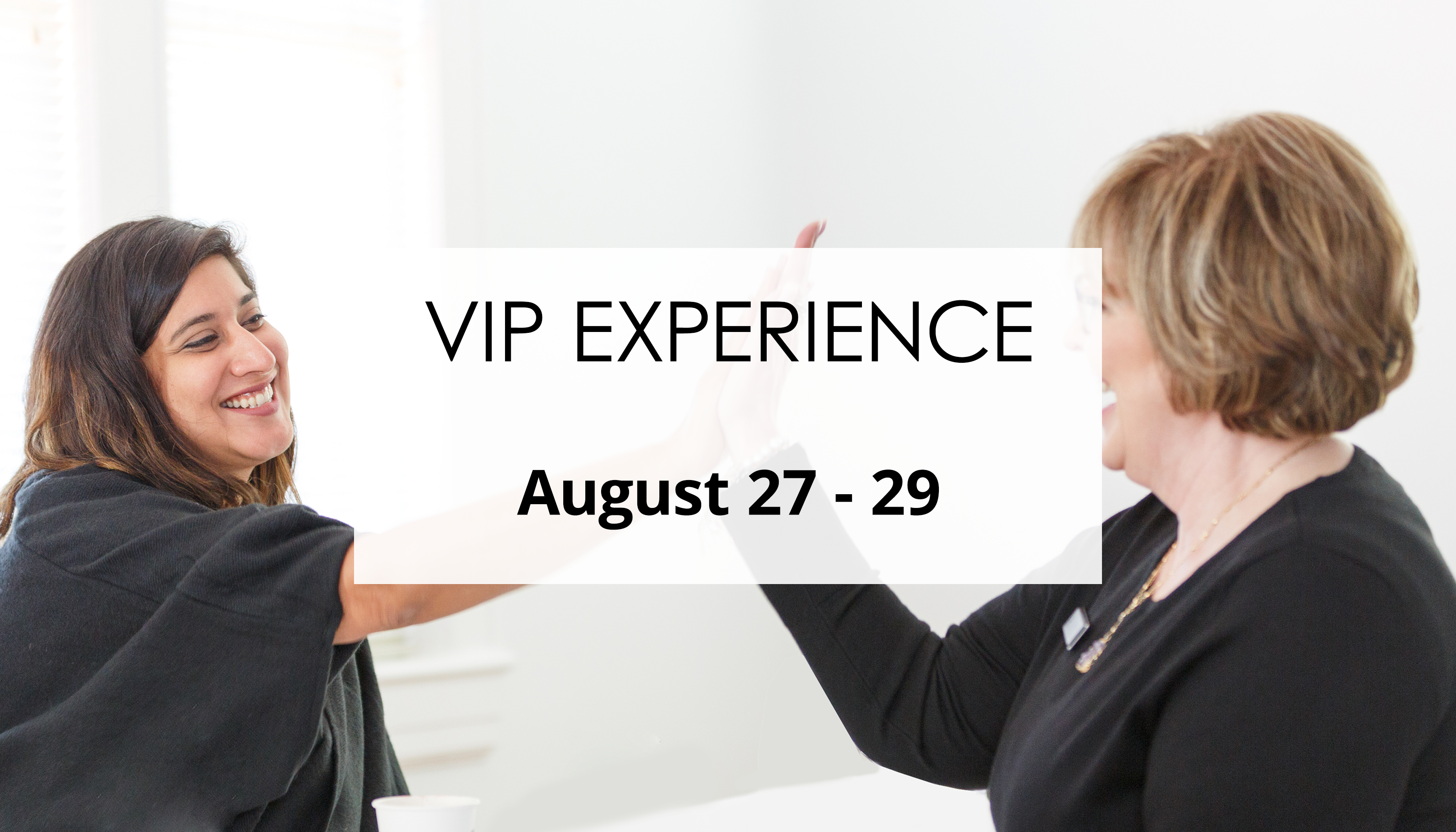 VIP Experience
YOU MUST RESERVE YOUR SPOT BY JUNE 20.
Learn more about the VIP Experience here.
Uncover what's holding you back from achieving your business and lifestyle goals. Gain the clarity and expertise you need to do great work and delight your clients.
What we discovered over the past twenty years is the importance of clarity. Often overlooked in the hustle of your daily responsibilities is the clarity of your purpose. When you see what's standing in your way life gets easier.
The VIP Experience offers you two convenient options. The VIP Day or The VIP Intensive. Both deliver powerful results.
You'll discover:
How to do less of the things you shouldn't be doing – like paperwork, accounting, and expediting
How to focus on your strengths and delegate according to the strengths of your team
How to build a business that fits your values and goals – a real lifestyle business
How to create a clear path for financial freedom, so there is no more guessing
How to create a company that supports your life goals and priorities with less worry about your future.
The VIP Experience is the natural entry point for Interior Designers who want to grow their business. The program goes beyond filling in the missing pieces to building your business. With specific and detailed recommendations for you as well as accountability check-ins.
We are serious about your success. If you're committed to your success – we are too.