Announcing Operation Ignite Session 5:
How to Market Ethically During Uncertain Times…
And How To Spread The Love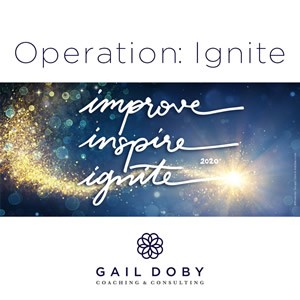 The current health crisis is unsettling, and worrying about friends and family is even more so. Business and our lives will be different, even after we get the news that we can return to "normal".
Gail Doby Coaching and Consulting wants to keep our community informed and engaged.
Welcome to Operation: Ignite, a series of 10 sessions
happening between now and the end of April.
We're calling this Operation: Ignite because we started the year with optimism and excitement and selected three words that would define our 2020: Improve, Inspire, Ignite. We'll be using these words of optimism for these sessions.
How to Market Ethically During Uncertain
Times… And How To Spread The Love
Thursday April 9,
1pm PT / 2pm MT / 3pm CT / 4pm ET
Duration: 30 minutes + Q&A session
Gail Doby & Guest: Dawn Brinson
Even if your clients and colleagues still adjusting to working at home, there are ways to reach out that aren't salesy. Find out how to stay in touch and even generate new business even though it doesn't seem possible.
Quick strategies to connect and support your colleagues (like architects, builders, Realtors and contractors.
Cost-effective ideas that will help you be remembered when your clients are ready to come back.
Tips to build new friendships that will help you recover quickly from the business slow-down.
Other event schedules coming soon.

We want to help you improve your business by thinking about projects you can put in place while you work from home:
How to Plan for Cash Flow… What Expenses To Cut, What Expenses to Keep
How to Create Processes & Procedures For Your Business… So You Your Business Runs More Efficiently
Software Tools to Help Your Business Operate More Smoothly

How to Keep Emotionally Strong… How to Create Your Own Sanctuary Space
How to Manage Your Team Remotely… Even If You Have To Lay Off 
How to Create a Vision for the Future… Even When You're Unsure

How to Market Ethically During Uncertain Times… And How To Spread The Love 
How to Create a Great Client Experience Even When You're Not In Person
How to Add Marketing Automation to Your Business… So You Can Come Out Ahead When Work Resumes
About Your Presenter
Gail Doby, ASID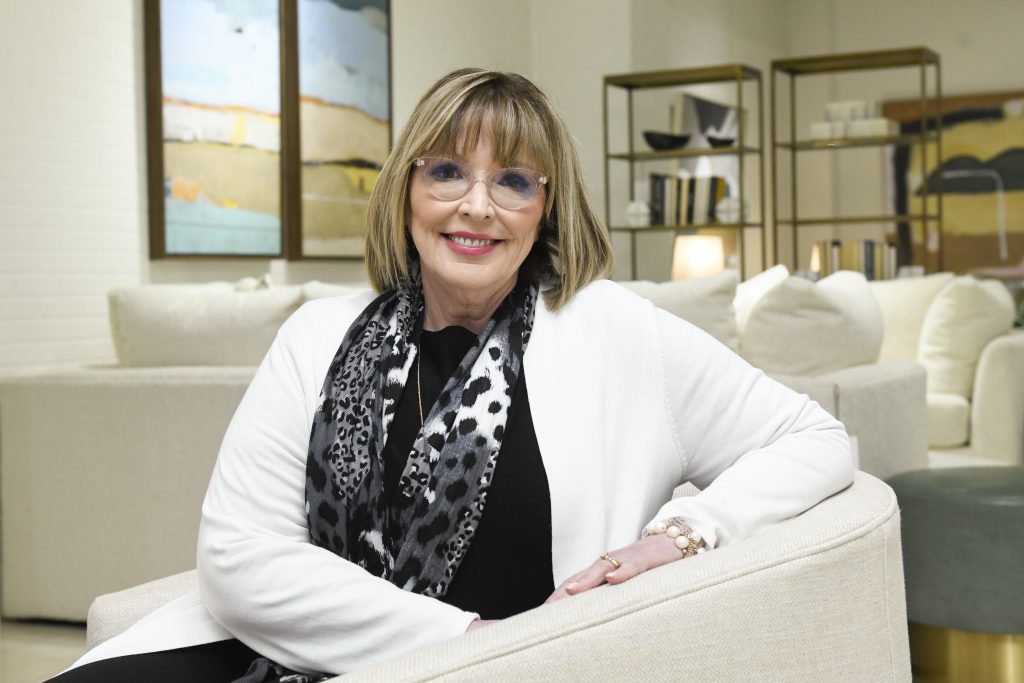 Gail Doby is co-founder of Gail Doby Coaching & Consulting, a firm that has helped interior designers, architects, and other design-industry thought leaders increase their profitability by up to 512 percent. As the firm's Chief Visionary Officer, Doby does more than help her clients wrangle decimals on a budget sheet. After nearly 20 years of experience running her own Denver-based design firm (plus a BSBA in Finance and Banking), she's obsessed with sharing innovative ways to overcome the business roadblocks, challenges, and detours creative entrepreneurs face when trying to do it on their own. (She also works as a strategist, brand builder, interviewer, marketer, operations manager, human resource advisor, and sometimes therapist.) No matter which hat she is wearing, her goal is simple—to empower design-industry clients to differentiate themselves, drive measurable results, achieve business projections, and create personal satisfaction through game-changing strategies and business practices.
Her ultimate achievement? Helping hardworking designers work smart. "Running a business can feel lonely and full of challenges," explains Doby. "Many designers are great at design, but have little business training, and working for others can, in some cases, be a lesson in what not to do."
 "Some designers we know fell into running a business by default," she continues. "They became unexpected entrepreneurs as they moved from working for others to working for themselves. Suddenly they were deep into the design work but completely unprepared to run a company. Really talented designers falter—not for lack of design talent or intelligence—but because they do not have the tools, guidance, or support to create a healthy business."
With her unique background that combines design and business acumen, Doby is a frequent and in-demand speaker for design industry events. Known for her warm, inclusive, and conversational style, her presentations include keynotes and panels at (but not limited to) High Point Market, Chicago Merchandise Mart, Las Vegas Market, Dallas Market Center, Dwell on Design L.A., the Interior Design Society, and ASID events around the country.
Through the years, Gail Doby Coaching & Consulting has served thousands of designers across 76 countries with their intensive classes and programs. "What we're most excited about is the sense of community," says Doby. "But even more stunning than the warm, sharing friendships forged are the contributions members make, both in their own communities and globally. Our programs are designed to transform lives and businesses so you can be successful in the way you define it."