Welcome to Your Profit & Pricing Shortcuts
Your Quick And Easy Solution To Never Leave Money On The Table Again...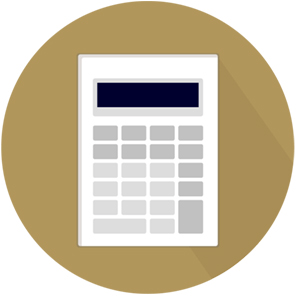 Congratulations on requesting the Profit & Pricing Shortcuts!  This is your shortcut to create quick budgets for your projects and maximize your profits from your ideal clients.
Be sure to download your

Easy Budget Calculator

now to immediately use this helpful tool.
Download your Easy Budget Calculator NOW!
Save your Easy Budget Calculator in a handy place so you can access it for every project.
Watch the Easy Budget Calculator Training [below] about how to use the calculator. (Training is 30 minutes).
An Easy Budget Calculator Training session with Gail Doby
Don't forget the other great tools in your toolkit...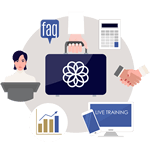 In addition to our proprietary Easy Budget Calculator, we've included two extra features in our Profit & Pricing Shortcuts…
1. Our Ideal Client Dossier - will guide you to create a profile for each type of client you want to work with. This tool is one of the foundational steps to working with people that will appreciate and pay you for your value and creativity.
2. TheCreative Entrepreneur's Guide to Coaching & Consulting White Paper - determine if it's the right time for you to make a good investment in your future. Study after study shows that a coaching relationship brings about real, measurable, lasting results.
WE HAVE SOLUTIONS TO PUT YOUR DESIGN BUSINESS ON THE FAST TRACK TO HIGHER PROFITS, NO MATTER WHERE YOU ARE TODAY.
 WOULD YOU LIKE TO LEARN MORE?