Top 10 Website Tips for Interior Designers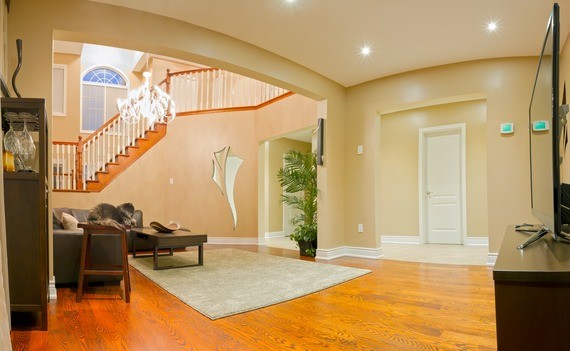 As an interior designer, you want your work to stand out. And how you present that work on  your website is just as important as it is in every other venue of your business. Here are my top 10 tips for making sure your website represents your designs in the best way possible.
Create a Video
Create a video that shares your personality. This will make you stick out in people's minds more. Keep it short. When you upload it to youtube, be sure to list the URL of your site in the description, as well as the major keyword phrase you want people to use to find you in your city.
If you don't have specific software, you can create the video easily by using your cell phone or even Animoto. Also, you don't have to be on camera. You can upload photos of your work, add music and have a great looking video within minutes.
List Your Business
Research local sites, such as any local Facebook groups and add your business listing with them. LinkedIn is another great place to list your business and connect with local businesses and influencers.
Focus on Content
Blog at least once if not twice a week. Make sure your content is fresh and relevant. You can post about an interesting project you are working on or one that you've already completed. Use plenty of photos and write with short paragraphs to hold your reader's attention. You can also post articles about celebrities or local events that are relevant to your business. It is important to have a plan for your content and to be consistent. Post on the same day every week and know ahead of time what you are going to write about. Once these articles are written and posted, you can also submit them to your local media with links back to your site.
Social Media
There are multiple ways to increase traffic and get a higher ranking with search engines. The use of social media continues to climb and is constantly changing. Know what options are available and which ones will best show off your work and draw people in. Here are just a few you can consider:
Tweet your articles, after they go live and tweet old ones as well to give them new life.
Link your Facebook page with your blog and share your articles with your followers
Use images on Pinterest to generate interest and bring people to you.
Also when dealing with social media, know how and when to use hashtags and always link everything back to your website.
Newsletter/eZine
Create an account with Aweber, MailChimp or another email service. Offer a free report or checklist as a way to collect email addresses. Stay in touch with your new database. You can send out a newsletter or ezine at least monthly. Once you stay consistent.
Promotions
Do regular promotions or drawing for something of value on your blog or in your Newsletter.
Keywords and SEO
Don't assume that people will just stumble upon your site. With so many websites online, people rely on search engines to help them find what they are looking for. You can maximize your chances of being included in search results by using clear and consistent keywords and finding every way possible to increase your SEO. Most good content marketing systems like WordPress offer SEO plugins that make it easy to add your SEO on-page optimization. Remember that fresh contact is important in getting the highest search rankings, and don't forget to make your website mobile-friendly. Today, Google requires that sites be mobile-friendly or responsive in order to rank highly.
Hire Professionals
A big mistake that many make when they start out with their online business is to do everything themselves. It will ultimately cost you time and money. Focus on what you do best and hire people who can do what they do best. Some examples of these would be:
Photographers
Videographers
Copywriters
Graphic Designers
Web Designers
Marketers
Content Marketers
Social Media Consultants
Testimonials
Definitely use testimonials from your clients. People trust other people and will appreciate what your past customers have had to say. Always ask permission first but add testimonials to your website if you possibly can. It is best to use full names of your clients.
Know Your Analytics
Understand your website analytics. Your analytics will show you what content your website visitors like by the amount of traffic you receive on each page. The more time your visitors spend on the site, the better. Google Analytics is one tool you can install on your website with a snippet of code. You can easily give the login for Google Analytics to your webmaster and they can create the snippet of code and install it on your site so you can track your visitor engagement.
There are just under a BILLION websites online, and with Google's recent change with ad placement, your site won't be "above the fold" which means that people looking for you have to scroll down to find your listing IF you are on the front page.
It takes constant work to ensure you are found online, so just remember that it takes regular effort to stay relevant and ranked online, and that's how you keep your interior design business growing.