---
All In One Place
The Ongoing Consulting And Advice You Need AFTER Your VIP Day To Ensure That Your Business Runs Smoothly Toward The Master Vision You Developed With Gail In Your VIP Day!
VIP Platinum Coaching is a customized year-long (or longer) commitment, following your VIP Day, in which Gail works personally with you and your team members to ensure you have the tools you need to work as a cohesive team, long-term.
Also, if you need individual hands-on Co-CEO work with Gail after your VIP Day, Gail will work side-by-side with you, going in-depth on your biggest challenges and goals.
Most of our Platinum VIP Clients want a package with additional VIP Days, tickets to our annual Interior Design Summit, and monthly coaching. We often schedule Studio Webware conversion sessions with our bookkeeper, and again, each package is customized for your needs.
NOTE: Gail offers ongoing coaching ONLY to past VIP and coaching clients.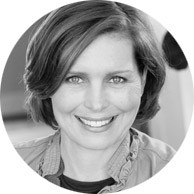 Looking forward to our year together!
"Gail is very warm and approachable and was very easy to speak with about our business and our goals. She really takes the time to get to know you, personally, and this carries over to her recommendations. She doesn't beat around issues and addresses tough questions, and brings a vast amount of business and client experience with her recommendations. She had an outline for the day and was sure to make sure that everything we wanted to cover was included. She was completely focused on accomplishing our goals and we received her 100% attention. When we started out our VIP day, I didn't know how we were going to get to it all done. However, when we reviewed what we accomplished and prioritized our tasks at the end of the day, we had hit everything on our list and more. Gail identified issues that I could act on immediately to increase my productivity as well as my profits. I feel like we have a built a strong foundation for working with Gail for the rest of the year and I'm excited to see what we can accomplish together!"
Suzanne & Mark Manlove
Arlington Home Interiors, Arlington, VA