Pumpkins + Profit = rocket fuel for your business…
Pumpkins are the clue to how you build & scale a business.
Why?
Because I read Mike Michalowicz's great book, The Pumpkin Plan this year. In Mike's book, he shares a parable about a pumpkin farmer & how you can learn from it and grow your business easily.
Mike was one of our most popular speakers at last year's Interior Design Summit, and now you can meet him & spend time masterminding with him at our annual Genius Exchange August 3 – 5 at The Ritz-Carlton, Denver, CO.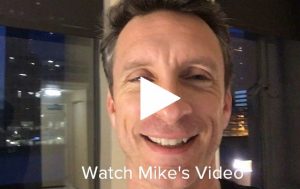 And even better, bring your second in command so that he or she can help you implement the actionable take-aways that we always deliver at our experiences [AKA events]. We have invested heavily in bringing great speakers to deliver advice you won't get anywhere else.
If you are comfortable leaving your ego at the door and joining a select group of interior design firm owners [$250K+ revenue – product sales + design fees] to share your best strategies, you'll be inspired, motivated & compelled to create a 90-day action plan that you can implement the day you return to your studio.
No fluff, no celebrity hype & no egos. Real designers. Real results.
If that is your "cup of tea," we can hardly wait to share this life-changing experience with you.