How to Hire Gail Doby Coaching & Consulting
Are you aware of all that Gail Doby Coaching & Consulting has to offer and how to go about adding us to your team? Even if you have attended some of our events, either in-person or online, you may not be familiar with the many paths and programs that we offer. Whether you're just starting your business journey or are a veteran looking to expand your education, we have a program that's right for you.
Online Tools
Designers often start their journey with GDCC by hearing our chief visionary Gail speak at High Point Market or other venues. You may take the Design Persona Quiz which is on the Gail Doby Home Page. Those new to GDCC as well as current clients often sign up for one or more of the popular "Blueprint" Challenges: Marketing, Financial, and Planning. We have some designers – both clients of ours as well as those who are not yet clients – who have signed up for the challenges multiple times as they find there is so much valuable information!
Designers also may sign up for one of our tools like the Easy Budget Calculator. Each of these opportunities to connect with GDCC will also offer the ability to schedule a Quick Call with our team to learn more about how GDCC might help you advance your business. We don't want to hide behind forms or endless email chains – we're more than happy to get into direct contact with you and find out how we can best serve your needs.
Whether you are just starting in business or have been in business for a number of years, if you have a passion for lifelong learning, are coachable, and want to grow your business to fit your lifestyle – both financially and time-wise,  for the present and into retirement – you will find that GDCC can help you on that journey.
Circle Our Circle program is for emerging design firms making less than $250,000 annually who want to learn how to effectively manage their business. It's a place for you to obtain business clarity and confidence. With this membership program you have access not only to a massive amount of valuable training material and tools, but also coaching and free events. In addition, you will find a community of like-minded peers with whom to share your questions, challenges and successes.
Alliance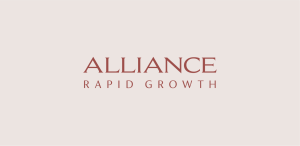 Our Alliance program is for rising design firms making $250,000+, but less than $1 Million in annual revenue, who want to unlock the potential in their business. It's a place for you to get unstuck and gain prosperity and fulfillment in alignment with your personal goals and values. You will connect with a tribe of like-minded professionals who will have your back and motivate you to accomplish your dreams.
Boardroom
Our Boardroom program is for established design firms earning more than $1 Million in annual revenue, who want to be inspired to transform their business to achieve financial freedom, joy and happiness. Boardroom is your haven to gain valuable business insights, wisdom, prosperity and personal fulfillment. By being part of a collaborative, motivating and supportive collective you will be challenged to be better and expand your view of what is possible
With nearly 15 years of experience working with businesses from start-up to multi-millions, GDCC understands the challenges unique to the interior design industry, and to individual businesses. Our fundamental values and beliefs are found in our Core Values – team harmony, relationship-focused, striving for excellence, among others, with every member of our team working to be an inspiring leader, and integrity and loyalty being non-negotiable. Our clients are part of a culture of sharing, collaboration, love of learning, a passion for design and for redesigning their business to not only be prosperous but to fit their lifestyle.
If you have not already, join us to help you get the clarity and confidence you need to redesign your business. Book a 30-minute call to learn about your business to start your journey with us!